Get the best deals
IPECS LIP 9071
Professional VoIP Phones
Meet the IPECS LIP 9071 - with a sleek and modern design, choose Your Comms and choose the most future-forward and competitively priced VoIP Phones around. Our phone systems are simple. One contract at the lowest price. Let us know how many phones you need, your ideal model, and your perfect tariff, we will do the rest!
IPECS LIP 9071 Key Features
Curious? Find out more about the latest IPECS LIP 9071 phone below.
Over the many years these account reviews have been promised and you are the first and only one to have ever done it. Well done and thank you.

Director, Smart Electrical & Data Ltd
"Excellent service as usual from one of the greatest telecommunication companies I've ever had the pleasure of dealing with."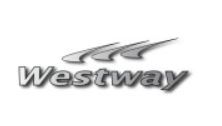 Westway Coach Services Ltd
Looking for more information about IPECS LIP 9071 or other VoIP Solutions?
Use the form below to speak to an agent or try our Live Chat now.