Get the best deals
IPECS LIP 9010
Professional VoIP Phones
Say hello to the IPECS LIP 9010. Designed to streamline business communications, choose Your Comms and choose the most competitive VoIP Phones around. Our phone systems are simple. One contract, lowest price, and controlled billing. Let us know how many phones you need, your ideal model, and your perfect tariff, we will do the rest! Finally, get ready for the most affordable business communications.
The IPECS LIP 9010 IP PHONE
Curious? Find out more about the IPECS LIP 9010 IP phone with our user guide below.
IPECS LIP-9010 phone Manual
Free Download
Looking for more information or a phone manual for the IPECS LIP-9010? Click here to download the manual FREE! Learn how to access the phone settings and use all the features included with this VoIP phone. If you are already a customer, then simply give your account manager a call for any additional support you require.
"Excellent service as usual from one of the greatest telecommunication companies I've ever had the pleasure of dealing with."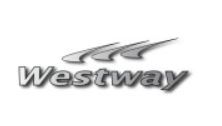 Westway Coach Services Ltd
"YCG were fantastic from start to finish. They were able to save us a considerable amount of money whilst upgrading our systems to a very high spec. The customer service is second to none. I have no hesitation in recommending them to anyone and have never had a better experience changing systems.

Nicholas Humphreys Hatfield
Looking for more information about IPECS LIP 9010 or other VoIP Solutions?
Use the form below to speak to an agent or try our Live Chat now.